The Monkeess
    Yes, I realize that that is not spelled correctly. But that is only what you percieve. You see, my friends, I am not actually talking about the band the Monkees. I'm talking about the band the Monkeess (notice the extra S).

    It all started in a little place in cyberspace (gee, that rhymed!), that was formerly known as The Monkees News Group!!! I'm not sure what it could be called now (The same). But it's a very nice place, if we could just get away from these stupid ad threads.
    You see, a little while ago, a girl named Jen (co-owner of one Mister Michael Nesmith) generously sold clones of her beloved Mike. Due to supply and demand, Jen has now been able to retire from the alt.music.monkees newsgroup, and has gone on to bigger and better things (in other words SHE'S GONE!!...to college) . (But don't worry, Zelda has taken over the business.)
    But, of course, she had to offer a little more than just 1997 Mike to make a living (sorry, Mr. Nesmith!). So she captured all the guys and cloned them, too. Unfortunately, 1997 is not the vintage all the NG preferred. In fact, a lot of people on the NG are (or were) under 25. That's where I came in.
    You see, I had a wonderful new invention, a time machine (I know, I know, it's been done to death!). I went back in time to catch the guys each year they were wanted, bring them to the future, and have them cloned. If took forever to get them in the 60's. And then they wouldn't sit still in the time machine. And the demand for the 60's versions was so great, it took over six hours to make all the clones, whereas it only took 2 for the 70's and 1 for the 80's.
    Anyway, I know am the proud owner of a complete set, along with any and all accessories Jen could dig up, or that I could deliver her.

That's only ONE way to get a clone. You'd be surprised where you can find them.
**Denotes personal fave
If you care enough to read this, it's not that big of a deal. But did you notice that when you put the guys' names in alphabetical order by first name, they are in reverse order of age? Groovy, nifty, neato, gosharooney, whatever...
---
Coming Attractions
No, other than the guys
***Pics of our friendly neighborhood clones!
***Actual posts to alt.music.monkees about the Monkeess.
Clone Status Report
Clone Quotes
Clones Behaving Badly
Re: Clones Behaving Badly
***Parodies of Monkees songs about CLONES! (Yes, others have them, too!)
Mike's Wool Hats of Blues and Greens
Gonna Sell Me a Clone
Nezzie Clone Git

***Maybe even their own web pages?
I think McWorld said it best. "Hey, it could happen!" ©McDonald's
Sign My Guestbook View My Guestbook
---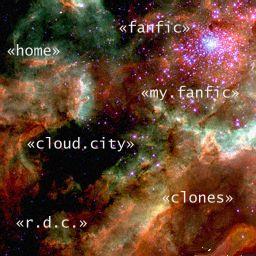 Monkee Love~ The Cyber Poolhouse Tour
Go toAldrania [by Naan and Nadroj themselves!]
---
Updated on 10 Sept 1999 by AutumnTree on autumntree@usa.net