My Fan Fiction!
Many of the stories on these pages are works in progress. It would probably take me a week of sick days to finish my story, and I can't speak for others.

Want to join the Monkees & Beatles FanFic Ring?
---
All stories belonging to others are credited as such on this page. They have been edited for format, grammar, continutity, spelling [a little] and flow while I was formatting them. Many thanks to CircleSky and Justin for their assistance in page design.
Good Clean Fun
by CircleSky
Note: There are more parts which I have not yet begun to format. Work on those is soon to be under way!
---
The M. G. Collection
by M. G.
Note: These are not in chronological order.
Secondary note: There are other stories which I will try to get from M. G.
---
The Adventures of the Millenium Monkee
by Justin Toner, aka Justin Torkwalker
Note: No further known parts exist. . . .
---
The Mme Webster Collection

by Mme Webster
Story 1
Story 2


Note: In progress for this collection: obtaining copies of the other stories. Mme Webster?! If you're within the sound of my voice, please e-mail me ASAP, I had a computer crash a while ago and lost your stories. If you're not within the sound of my voice . . . then what the blazes am I typing about?
---
Remote Control
Co-Written by Autumn and Rachel [the one the Micky story was written for.]
---
Choose your own Monkee! by Autumn Trenton (Me—this is classified for use by all, even if they don't want to read my other stories.)
---
Don't forget to check out myFanFiction page!
Each work is credited to its author and copyright of its author (©1997 & 1998). No works on this page may be copied without express written consent from the author. And, as always, please don't sue any of us!
Sign My Guestbook
View My Guestbook
Special thanks to RachelSis for formatting the window in such a lovely manner and Barb for creating the lovely graphics!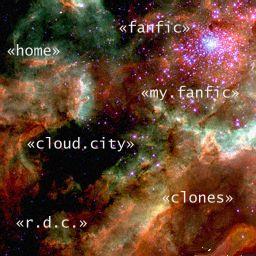 Last updated on 19 March 1999